Colorado Springs Tour 3: Dobson's Trophy Wall
Anybody remember the Council for National Policy? Focus on the Family head James Dobson has this plaque hanging on a wall in his visitor center. Winston must be spinning in his grave.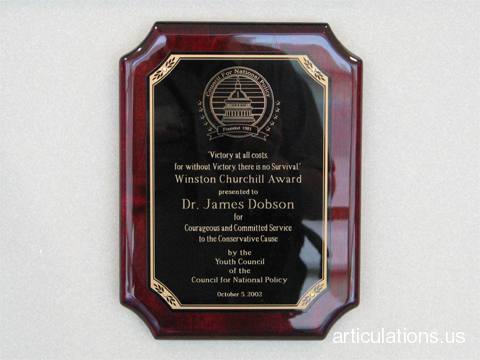 The Winston Churchill Award to James Dobson hangs on a wall at the Focus on the Family visitor center. May 17, 2003. Copyright © 2003 Michael T. Doughney.
Posted by Mike Doughney at December 02, 2003 03:08 AM | TrackBack