Dysfunctional Americana 19: Buena Park, California
"Glider Diner" in the Boardwalk section of Knott's Theme Park. The name "French Fries" has been clumsily and obviously painted over, replaced with "American Fries." This change is not reflected on their website's page though, so the only way you'd know they did this is to physically go to the park.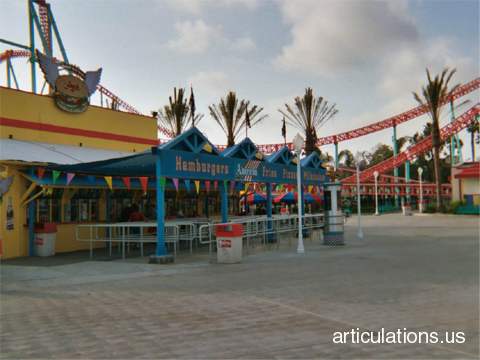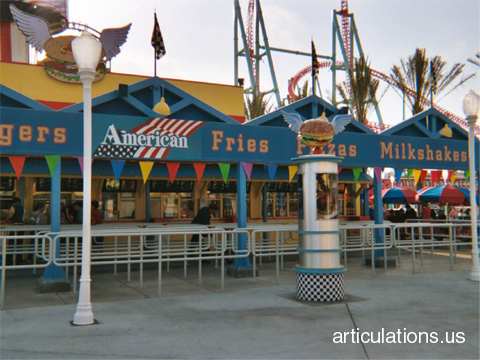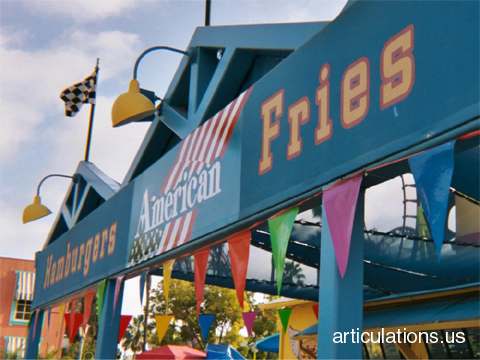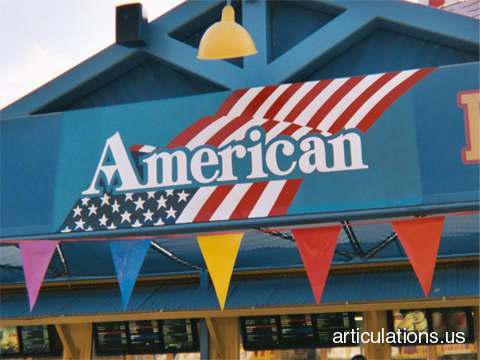 The "Bigfoot Broiler" has also had "French" purged from its menu, leaving a blank line on the menu board.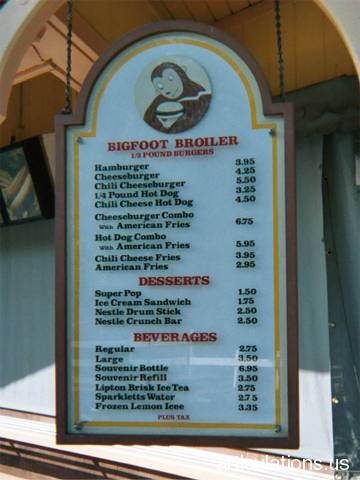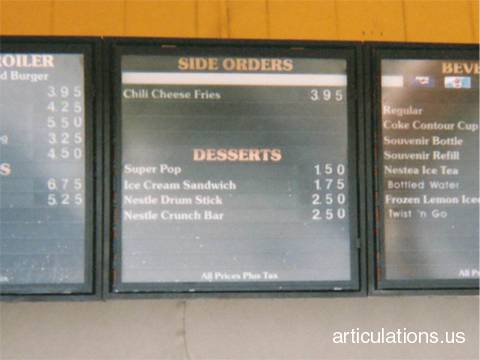 At Knott's Theme Park in Buena Park, California, all references to "French Fries" have been painted over or changed to "American Fries." May 6, 2003. Copyright © 2003 Michael T. Doughney
Posted by Mike Doughney at July 17, 2003 09:55 PM | TrackBack