Images from the roadtrip 11: Las Vegas Strip
Hey, while I'm thinking of it, let's hear it for the folks at the Borgata! The announcement that Gideon's Bibles wouldn't be found at the new Atlantic City casino (opening July 3) was made within a few days of these images.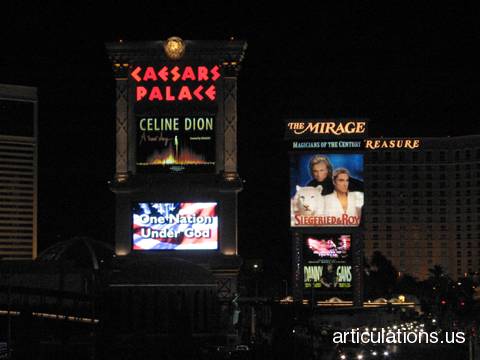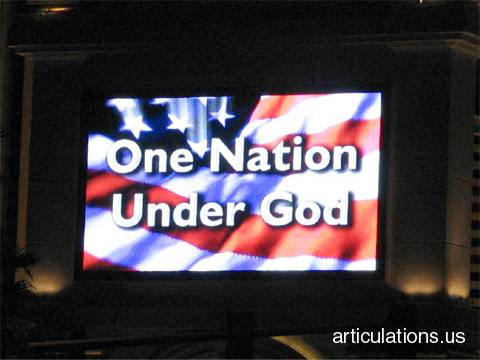 The video loop on the sign in front of Caesar's Palace on the Las Vegas Strip announces "One Nation Under God" every few minutes. April 23, 2003. Image copyright © 2003 Michael T. Doughney.
Posted by Mike Doughney at June 24, 2003 12:21 PM | TrackBack