Images from the roadtrip 3: Fort Smith, Arkansas
On our long trips across the country, we usually prefer to stay at major brand-name hotels for the simple reason that, no matter where we go, we seldom if ever encounter any unpleasant surprises during our stay.
But at the Hampton Inn in Fort Smith, Arkansas, this consistency is shattered by the Bible and an evangelical tract being left out on the night table before my arrival, just inches away from where I'll be spending the night. Once again, evangelicals demonstrate their habit of intruding into private spaces where they don't belong.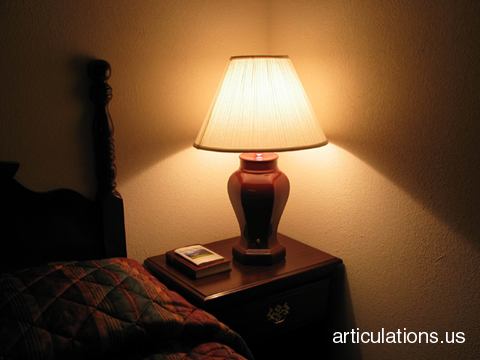 At the Hampton Inn in Fort Smith, Arkansas, hotel guests may find that an unwanted and unnecessary item has been left for them by hotel employees: this Bible and evangelical tract, left out on the night table where they're in plain view of arriving guests. April 12, 2003. Images copyright © 2003 Michael T. Doughney
Posted by Mike Doughney at June 14, 2003 06:04 PM | TrackBack