Images from the roadtrip 9: Grants, New Mexico
St. Teresa of Avila Catholic Church, Grants, New Mexico. The Knights of Columbus seem to have this habit of placing various forms of monuments to the "unborn" at some churches, way out in front of some prominent feature of the church, much like this. In a way it looks like an insult to the church of some kind, as if the Knights needed to make their presence known at a church they thought was insufficiently "pro-life."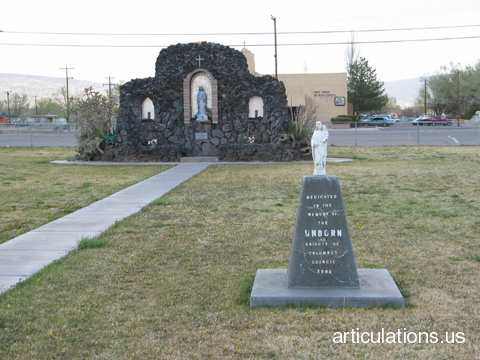 A monument to the "unborn" placed by the Knights of Columbus is installed prominently in front of a Catholic church in Grants, New Mexico. April 15, 2003. Image copyright © 2003 Michael T. Doughney.
Posted by Mike Doughney at June 23, 2003 12:09 PM | TrackBack