Images from the roadtrip 6: Glenrio, Texas
A ghost town off Exit 0 of Interstate 40, at the Texas - New Mexico border. At one time Route 66 was this town's main street; the old route today turns into a dirt road as you cross into New Mexico.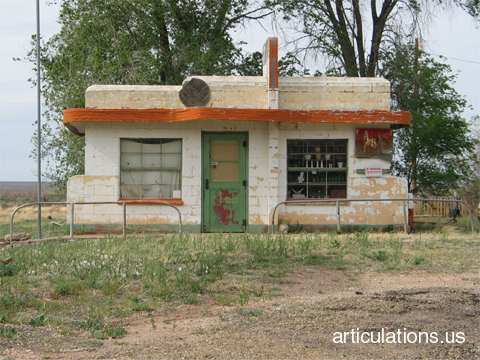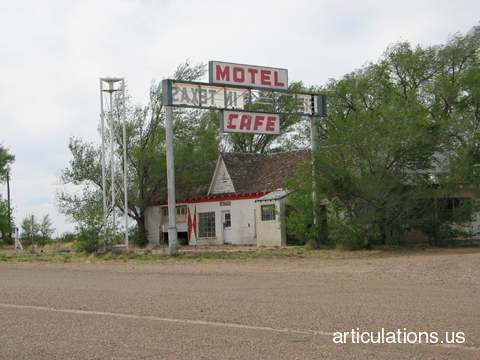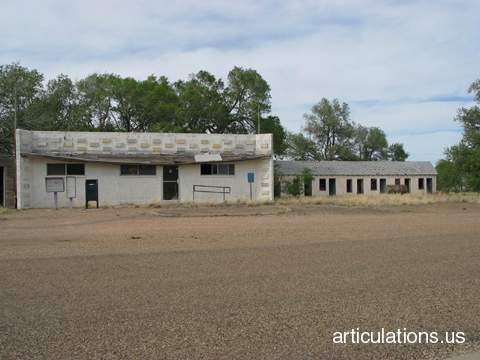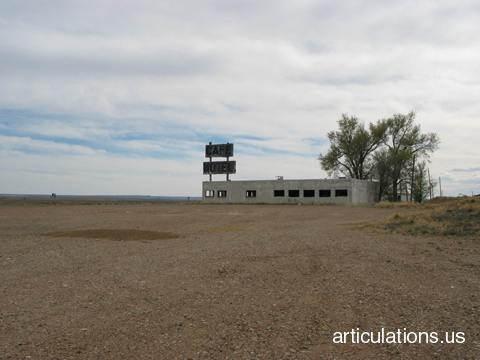 This last image is of an abandoned hotel and restaurant at the next I-40 interchange, in New Mexico.
April 14, 2003. Images copyright © 2003 Michael T. Doughney
Posted by Mike Doughney at June 21, 2003 09:27 PM | TrackBack