Images from the roadtrip 1: Saluda, NC
This entry begins a series of photos from our seven week roadtrip across the U.S. in April and May, 2003.
"Godncountry" - a word we coined to describe this mixing of religious and national symbols. The visual elimination of any presumed "separation" between church and state. There's even another small cross on top of the flagpole.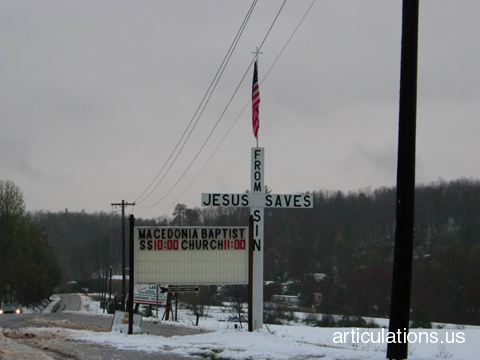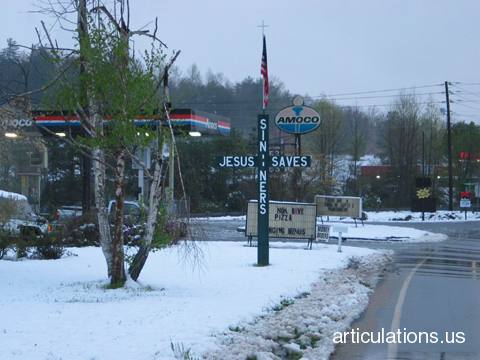 At several locations in and around Saluda, North Carolina, large lettered wooden crosses topped with American flags can be found along the roads. April 10, 2003. Images copyright © 2003 Michael T. Doughney
Posted by Mike Doughney at June 11, 2003 12:46 AM | TrackBack